Designed by Copac to facilitate the storage of 100 tubes on construction sites.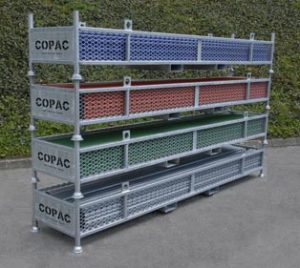 Stackable and manipulable basket either by forklift (two places for forks) or by crane (4 lifting points).
Rented or sold alone or packed with 100 red, blue, green, galvanized tubes.
Can also be personalized with your company name.
access the tube storage basket sheet