Hello all,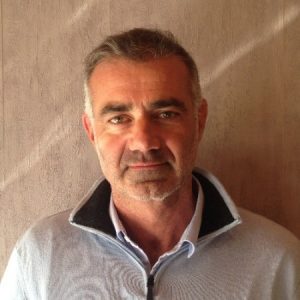 Since 2010, the Copac Group has been advancing at a much faster pace than the construction market, thanks to the work of all the people on all the sites.
In order to continue this development, we must anticipate the needs of the coming years. This is why, almost a year ago, I started looking for a place to host our new head office.
We needed a site capable of receiving all the materials stored on the 2 IDF depots and offering new offices for 50 people.
The Beauchamp site was the one that best met our specifications to become the showcase for Copac's know-how.
This move was a very strong moment in the history of the Copac Group: an intense logistical project, mobilization of all the teams and great tension over more than 2 weeks. With the key, a great success.
Another success of Copac is our range of PTEs. We are recognized as the specialist in this equipment with more than 16 km of walkways for rent, a layout tool that has no equivalent on the market and a responsiveness appreciated by our customers. The launch a few months ago of our new PTE: the COPASS 200 was a pivotal moment in the group's strategy. We now have 2 ranges to meet distinct market needs. We are very active in rental and we are going to develop the business in the coming months to provide our customers with a more complete offer.
To boost our growth, we are expanding our range with rental-oriented equipment: portable aluminum formwork. We are faithful to the roots of the COPAC brand which means for those who have just joined us: COffrage PAsserelle Companie. We launched this new product at the end of 2018. It is a very reputable material on the market which is manufactured in France by Deko. After a positive test at the Valence agency, we are going to deploy this material throughout the group at the start of the 2019 school year.
With this rich news, the COPAC Group is accelerating to position itself as one of the leaders in the provision of services for construction professionals in the field of design, manufacture and rental of Formwork, Shoring and Walkways equipment.
And after these important steps, we will continue the adventure of our Group together…
Good for you,
Denis Guinard
President